——————————-
SARCE 2017 and 2018 DVD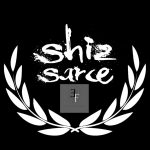 The SARCE 2017 and 2018 DVD will be available and shipped about two months after SARCE 2018. Please visit SARCE 2018 DVD page for more details.
Both DVDs are produced in 5.1 Surround Sound with 480i Anamorphic Video.
CURRENTLY NOT ACCEPTING ORDERS UNTIL JANUARY 2018.
——————————-
Shiz second Annual Red Carpet Event 2018
Saturday, June 09, 2018 -- 11:30 a.m. - 3:00 p.m.
EVO Entertainment, 3200 Kyle Crossing, Kyle, TX 78640
MAIN | MOVIE SUBMISSIONS | TICKET SALES | PLAYBILL AND ITINERARY
DOWNLOADS AND LINKS | DVD | SPONSORSHIP | ORGANIZERS | BLING STORE
ABOUT SARCE

"Keep it going, Keep it moving, Don't stop!"

Shiz Annual Red Carpet Event (SARCE) is the building of a collective of emerging and seasoned filmmakers who wish to bring a positive and entertaining spin to the world of cinema. We are open to filmmakers of all genres; to include documentaries, animations, comedy, horror, action, and human interest. It takes a lot of time, energy, money, and creativity to create. This event is to bring forth the hard work we put into our films.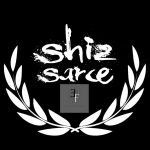 SARCE is hosted by Shiz, Inc. and Evolve.Forward.Media. The event will showcase all short films produced in 2017 by Shiz, Evolve.Forward.Media Productions, partners and associates of.

SARCE is devoted to all narrative films in all genres that are committed to diversity, authenticity, and show a conscious and curiosity of the world around us. Starting out as a red carpet event, we are now opening our commitment to community and collaboration to many filmmakers.

With the success of our first event, February 25, 2017, we feel that we can honor your hard work on a large silver screen in beautiful DCP 2K/4K format with 5.1 surround sound in a stadium seating theater in Kyle TX.

Along with local filmmakers and film festival organizers, we are building a community. We want to bring everyone together to meet and greet, and enjoy the wonderful talent we have here in Central Texas. We do, however, accept films from around the world.

Get your tickets now at https://sarce.us/2018tickets/