Shiz second Annual Red Carpet Event 2018
Saturday, June 09, 2018 -- 10:30 a.m. - 1:30 p.m. CDT
EVO Entertainment, 3200 Kyle Crossing, Kyle, TX 78640
MAIN | TICKETS | DIRECTIONS AND HOTELS | PLAYBILL AND ITINERARY | MOVIE SUBMISSIONS
DOWNLOADS AND LINKS | DVD | SPONSORSHIP | ORGANIZERS | BLING STORE | ACCEPTED
SARCE 2018 Playbill / Itinerary - more movies to come, lot's of goodies.
SARCE 2018 DVD
The DVD package will include SARCE 2017 DVD and SARCE 2018 DVD.
DVD costs is high. Since FilmFreeway and Eventbrite pays the organizers a few weeks after an event, we will submit our order to re-produce the discs at that time. About a month or so after, we will then send the DVDs to you.
V.I.P. guest of SARCE 2018, cast and crew of the movies featured on the discs, people who ordered SARCE 2017 tickets (see below), and people who purchased the SARCE 2018 DVD will get copies up to three months after SARCE 2018. If you purchased regular admission to SARCE 2018, you will be able to purchase the DVD separately. If you want to purchase additional DVDs, you will get the opportunity to do so.
Introversion, Introversion Squared, Introversion Cubed, Sight Unseen, Spectrum, 8 Bucks, 99 Bottles of Beer, Vicious Cycle, and more.
More information will come a few months before SARCE 2018.
SARCE 2017 DVD
The DVD package will include SARCE 2017 DVD and SARCE 2018 DVD.
To all those who did not get a copy of SARCE 2017 DVD will get a DVD with SARCE 2017 and SARCE 2018 as a package. The recipients of these DVDs are those who ordered tickets to SARCE 2017 and those who were cast and crew of the movies featured on the DVD. If you purchased four SARCE 2017 tickets, you will get four DVDs.
The DVD includes STOP, Scar, In Utero, Weathering the Storms, The Flying book, and Shooot 'Em Up. F O R W A R D materials are not included on this DVD.
More information will come a few months before SARCE 2018.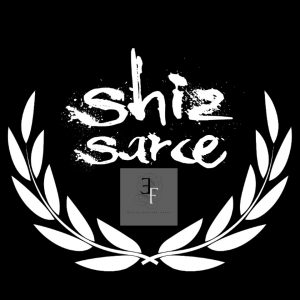 ABOUT SARCE
"Keep it going, Keep it moving, Don't stop!"
Shiz Annual Red Carpet Event (SARCE)
is the building of a collective of emerging and seasoned filmmakers who wish to bring a positive and entertaining spin to the world of cinema. We are open to filmmakers of all genres; to include documentaries, animations, comedy, horror, action, and human interest. It takes a lot of time, energy, money, and creativity to create. This event is to bring forth the hard work we put into our films.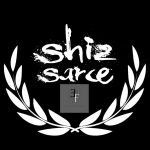 SARCE is hosted by
Shiz, Inc.
and
Evolve.Forward.Media
. The event will showcase all short films produced in 2017 by Shiz, Evolve.Forward.Media Productions, partners and associates of.
SARCE is devoted to all narrative films in all genres that are committed to diversity, authenticity, and show a conscious and curiosity of the world around us. Starting out as a red carpet event, we are now opening our commitment to community and collaboration to many filmmakers.
With the success of our first event, February 25, 2017, we feel that we can honor your hard work on a large silver screen in beautiful DCP 2K/4K format with 5.1 surround sound in a stadium seating theater in Kyle TX.
Along with local filmmakers and film festival organizers, we are building a community. We want to bring everyone together to meet and greet, and enjoy the wonderful talent we have here in Central Texas. We do, however, accept films from around the world.
Get your tickets now at
https://sarce.us/tickets/
DAY OF EVENT
Location:
EVO Entertainment
3200 Kyle Crossing
Kyle, TX 78640

Date and Time:
Saturday, June 09, 2018
10:30 a.m. - 1:30 p.m. CDT
Submission deadline is Monday, April 02, 2018 11:00 a.m. CST UTC-6

- Set GOING on our Facebook Event Page
- LIKE our vendor's page EVO Entertainment Facebook Page
Some information on these pages have changed. April 20, 2018 00:09 CDT UTC-6.
Shiz second Annual Red Carpet Event 2018
Saturday, June 09, 2018 -- 10:30 a.m. - 1:30 p.m. CDT
EVO Entertainment, 3200 Kyle Crossing, Kyle, TX 78640
MAIN | TICKETS | DIRECTIONS AND HOTELS | PLAYBILL AND ITINERARY | MOVIE SUBMISSIONS
DOWNLOADS AND LINKS | DVD | SPONSORSHIP | ORGANIZERS | BLING STORE | ACCEPTED