Shiz second Annual Red Carpet Event 2018
Took place on Saturday, June 09, 2018 -- 10:30 a.m. - 2:30 p.m. CDT
EVO Entertainment, 3200 Kyle Crossing, Kyle, TX 78640
MAIN | TICKETS | DIRECTIONS AND HOTELS | PLAYBILL AND ITINERARY | MOVIE SUBMISSIONS | SPONSORSHIP | ORGANIZERS
TRAILER | PHOTOS | FEATURED MOVIE LINKS | DVD | AWARDS
SARCE 2018 Playbill / Itinerary
INQUIRE ABOUT SPONSORING
This event is now complete. Please contact us at sarcefest@shiz.tv for information about next years SARCE.
More photos from SARCE 2017: RED CARPET and OTHER PHOTOS
The demographics are as followed: Killeen, Temple, Belton, Harker Heights, Nolanville, Salado, Jarrel, Austin, Kyle, San Marcos, New Braunfels, and San Antonio are expected to attend this event.
Last year, we packed in over 180 people. This year, we are expecting over 250 people.
Actors, Crew members, family, friends, and film enthusiasts will be attending this event.
All sponsors will get a one slide graphic displayed on the big screen for about 10 seconds on the screen during the pre-show and list of sponsors page on the playbill with the company logos or text.
S. SARCE Playbill Ad
$25 Quarter Page Black and White Ad
$40 Half Page Black and White Ad
$80 Full Page Black and White Ad
$100 Inserts 8 1/2 x 11 or smaller Ad (you print them out and send them to us for inserting).
If you choose one or both of the options below, the half page ad will be free. Full page, only $10.
Each playbill will be 17 x 11 folded into an 8 1/2 x 11 booklet.
A. Video Ad
This will be played at the start of the event.
$100 15 Second Commercial
$150 30 Second Commercial
$250 60 Second Commercial
Limit: 6 sponsors
If you choose one or both of the options below, the half page ad will be free. Full page, only $10.
If you would like a specialized commercial made, movie style or documentary style, please contact us at sarcefest@shiz.tv.
R. Step and Reach
Guest love to take pictures of themselves in front of a step and reach banner which will be placed in the lobby of the theater. These photos will last forever with your logos on the banners. Photographers will be hired to shoot photos and the guest will be able to take their own pictures in front of the step and reach.
$150 Shared space on the banner with event logo and sponsorship logos (up to four sponsors, first come, first served).
$150 Dedicated step and reach banner that you provide with your own logo, you will also have to include the step and reach stand (only one sponsor, first come, first serve).
$500 Dedicated step and reach banner with your logo. We will have a 8'x8′ banner and stand created for you. After the event, you will be given the step and reach to keep for yourself (up to two sponsors, first come, first served).
C. V.I.P. Sponsorship (only one sponsor, first come, first served)
$1000
Special PRESENTED BY… mention on Playbill, opening video for SARCE, and mentioned throughout the event.
30 Second Commercial to be played at the beginning of the event.
30 Second Commercial to be played after intermission.
Shared space on the event step and reach banner.
E. Donations
Anyone can donate at any time. Send via PayPal to sarcefest@shiz.tv. Any donations $20 or more will be mentioned in the playbill. Please send an Email to sarcefest@shiz.tv if you wish to be mentioned. If you do not send an Email giving us permission to show your name AND did not get an Email from stating that we acknowledge your Email, we will not display your name due to privacy. If you really want your name to be displayed, make sure we get your attention. Please tell us how you like your name to be displayed in the playbill. You can use your family name (i.e. The Edward's Family), your individual name, couples names (i.e. Serenity and Antonio Edward), or even business name.
Contact us at sarcefest@shiz.tv.
ABOUT SARCE
ABOUT SARCE
"Keep it going, Keep it moving, Don't stop!"
Shiz Annual Red Carpet Event (SARCE) is the building of a collective of emerging and seasoned filmmakers who wish to bring a positive and entertaining spin to the world of cinema. We are open to filmmakers of all genres; to include documentaries, animations, comedy, horror, action, and human interest. It takes a lot of time, energy, money, and creativity to create. This event is to bring forth the hard work we put into our films.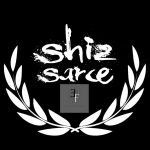 SARCE is hosted by Shiz, LLC and Evolve.Forward.Media Productions, LLC. Shiz and Evolve.Forward.Media are a veteran and family owned production company. The organizers of SARCE are U.S. military war veterans. The event will showcase all short films produced in 2017 by Shiz, Evolve.Forward.Media, partners and associates of.
SARCE is devoted to all narrative films of all genres that are committed to diversity, authenticity, and show a conscious and curiosity of the world around us. Starting out as a red carpet event, we are now opening our commitment to community and collaboration to many filmmakers.
With the success of our first event, February 25, 2017, we feel that we can honor your hard work on a large silver screen in beautiful DCP 2K/4K format with 5.1 surround sound in a stadium seating theater in Kyle TX.
Along with local filmmakers and film festival organizers, we are building a community. We want to bring everyone together to meet and greet, and enjoy the wonderful talent we have here in Central Texas. We do, however, accept films from around the world.
Get your tickets now at https://sarce.us/tickets/
ABOUT SARCE 2018
ABOUT SARCE 2018
DAY OF EVENT
Location:
EVO Entertainment
3200 Kyle Crossing
Kyle, TX 78640
Theater # 3

Date and Time:
Saturday, June 09, 2018
10:30 a.m. - 2:30 p.m. CDT
TICKETS
For ticket details, please visit our ticket page.
SARCE 2018 SOCIAL MEDIA
- Set GOING on our Facebook Event Page
- LIKE our vendor's page EVO Entertainment Facebook Page
Some information on these pages have changed. June 09, 2018 20:09 CDT UTC-4.
Shiz second Annual Red Carpet Event 2018
Took place on Saturday, June 09, 2018 -- 10:30 a.m. - 2:30 p.m. CDT
EVO Entertainment, 3200 Kyle Crossing, Kyle, TX 78640
MAIN | TICKETS | DIRECTIONS AND HOTELS | PLAYBILL AND ITINERARY | MOVIE SUBMISSIONS | SPONSORSHIP | ORGANIZERS
TRAILER | PHOTOS | FEATURED MOVIE LINKS | DVD | AWARDS
FROM SARCE 2017
BECOME A SPONSOR TODAY