Shiz Annual Red Carpet Events (SARCE)
ABOUT SARCE EVENTS and DIRECTORS
SARCE AUS: 2019 | 2018 | 2017 (Austin, original)
SARCE LAX: 2019 (Hollywood)
SARCE ATTIC AUS: 2019 (Austin)
Tickets | Upcoming Events | Past Events
If you are looking for SARCE ATTIC requirements, please go here.
---
---
Digital Cinema Package Submission Information
UPDATE 2018-11-27 23:38 CST UTC -6: We will be partnering with Simple DCP in our SARCE Events of 2020, not for SARCE Events of 2019. For all SARCE Events of 2019 (excluding SARCE Attic), please follow the instructions posted below.
The following does not apply to SARCE ATTIC events since it is not hosted in a movie theater. All other SARCE events are held in movie theaters which requires DCP formatted digital video files.
Video Files and DCP Uploads
If selected, please send us the BEST video quality and audio quality media. If in 4K, please send the 4K video file. You can send us video files with embedded 5.1/7.1 surround sound. Or you can send us the surround sound audio as a singular audio file or 6/8 independent audio files. Please make sure you label each audio file the position of the speakers.
- Surround Sound Audio Files to include:
- 5.1 Surround: Front Left, Front Center, Front Right, Surround Left, Surround Right, and LFE (BASS).
- 7.1 Surround: Will include Rear Left, Rear Right
Video Files Uploads
Dropbox: info@shiz.tv
Google Drive: antonio@g.sereant.net
MEGASync (nz): info@shiz.tv
OneDrive for Business: info@shiz.tv
OneDrive: labanex@live.com
We Transfer: submit@sarce.us
You can produce your own DCP files. Please do not use Adobe Premiere to create your DCP's. For some reason, the Adobe Premiere DCP output does not work with the theater's server playback system. Please use another method for creating DCP packages or talk to us about creating a DCP package for you. Plus, Adobe Premiere does not render 4K or Surround Sound DCPs.
Our theaters are equipped with 4K projectors. If you plan on producing only on DCP, I recommend that you produce a 2K DCP so it is compatible with 2K projectors for other film festivals. 4K DCP are compatible with 2K projectors, but there is loss in quality in the viewing. Please send us the 4K DCP package though if you have it.
Even if you produced the DCP yourself, please send us the best video quality of your movie:
MOV, MP4, WMV and 5.1 surround sound if applicable.
We will be using portions of the video file for promotional use only. See RULES for details.
We could create the DCP Package for you so you do not have to do it yourself. We will do it for you at no extra cost. However, if you want a copy of the DCP we created, there is a cost for that. Please visit the following site for details. Remember, the extra cost is only if you want a copy of the DCP files:
https://shizmediastudios.com/dcp/
Creating DCP (Digital Cinema Packages) with Vegas Pro and OpenDCP (YouTube Video)
NOTE: The demonstration in this video is for Sony Vegas Pro 14.0. If you watch this video, it will give you some idea on how to use other video editing tools along with OpenDCP to create DCP Packages.

YouTube Link
Any questions, please Email submit@sarce.us.
---
---
RULES
---
Standard information for all SARCE and SARCE Attic Events.
Excessive Language and Content
The film festival is divided into two parts; child friendly and teen friendly. Adult language is acceptable, just not excessive. Nudity or full sex scenes are not acceptable. Foreplay talk is acceptable, in other words, we know what's next but you do not see it. Violence and adult language are allowed, just not excessive.
We reserve the right to exclude any film submission without explanation.
Judgement
The Directors have the final say on the selection of films.
Our judges have been asked to leave comments for all of their favorite films in FilmFreeway.
We will use FilmFreeway to make our selections.
Terms of Conditions and Privacy Policy
We will follow EventBrite's, Square's and FilmFreeway's Terms of Service.
SARCE and Shiz Privacy Policy: https://shiz.tv/privacy/
Refunds are restricted to the policy set forth by FilmFreeway.
Rules and Your Movie
We only accept submissions that are independently made. We do not accept films backed by a major movie studio. If you are a major movie studio and want to show your trailer, please contact us at submit@sarce.us. You will be given the advertising rate for submission.
Multiple films from one producer are allowed as separate entries.
There is no restrictions of your movie being submitted to other film festivals and screenings. In fact, we recommend that you submit your film to as many film festivals and screenings as possible.
There is no restrictions of your movie being on public video sharing or social media sites (i.e. Facebook, YouTube, Vimeo, Amazon Prime, etc.).
We will be using no more than 20 seconds of your video for a trailer that will promote this event. 20 seconds of the film will also be used for other promotional needs.
We loves photos. The photos that you submit in FilmFreeway will be included in the pre-show slide presentation. If you did not add any of your photos, please send us photos to submit@sarce.us. We may edit the trailer you submit for timing of our trailer.
You are giving us the right to use up to 20 seconds of your movie for any promotion for this event and all future events.
We will not exploit anything that can be consider spoilers.
The movie is yours, we did not make it.
Veterans
If you served in the United States or United Kingdom military service, there is a category for discounted price for short films under 21 minutes. You have to be currently serving or previous served. In the submission at FilmFreeway, please mention your job, MOS, rank, current/last duty station and how long you have or are serving.
Law Enforcement and Emergency Services falls into this category.
Students
Students must provide a copy of their current student ID. If the film was made while in school and you are not a student anymore, the film must be identified as a student film. In the credits, it must display the school name, instructors name or class ID, and mention that it is a student film. If you are currently a student, the film does not have to be a student film.
Want to attend the event, please visit https://sarce.us/tickets/.
Please visit here for up-to-date information. These rules are subject to change at any time.
Any questions, please Email submit@sarce.us.
---
---
ABOUT SARCE
ABOUT SARCE
"Keep it going, Keep it moving, Don't stop!"
Shiz Annual Red Carpet Events (SARCE) is the building of a collective of emerging and seasoned filmmakers who wish to bring a positive and entertaining spin to the world of cinema. We are open to filmmakers of all genres; to include documentaries, animations, comedy, horror, drama, action, and human interest. It takes a lot of time, energy, money, and creativity to create. This event is to bring forth the hard work we put into our films.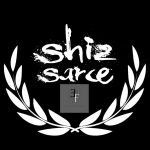 SARCE is hosted by Shiz, LLC and Evolve.Forward.Media Productions, LLC. Shiz and Evolve.Forward.Media are a veteran and family owned production company. The organizers of SARCE are U.S. military war veterans. The event will showcase all short films produced in 2017 by Shiz, Evolve.Forward.Media, partners and associates of.
SARCE is devoted to all narrative films of all genres that are committed to diversity, authenticity, and show a conscious and curiosity of the world around us. Starting out as a red carpet event, we are now opening our commitment to community and collaboration to many filmmakers.
With the success of our first event, February 25, 2017, we feel that we can honor your hard work on a large silver screen in beautiful DCP 2K/4K format with 5.1 surround sound in a stadium seating theater in Kyle TX.
SARCE AUS (Kyle TX south of Austin TX), SARCE MCO (Walt Disney World Resort FL), and SARCE LAX (Los Angeles / Hollywood CA) features films no more than 5 years old in a movie theater setting. SARCE Attic AUS (Austin TX) features films that are much older than 5 years.
Along with local filmmakers and film festival organizers, we are building a community. We want to bring everyone together to meet and greet, and enjoy the wonderful talent we have around us. We do, however, accept films from around the world.
Get your tickets now at https://sarce.us/tickets/
Submit your film at https://sarce.us/submissions/
Email:
info@sarce.us