Shiz second Annual Red Carpet Event 2018
Saturday, June 09, 2018 -- 10:30 a.m. - 1:30 p.m. CDT
EVO Entertainment, 3200 Kyle Crossing, Kyle, TX 78640
MAIN | TICKETS | DIRECTIONS AND HOTELS | PLAYBILL AND ITINERARY | MOVIE SUBMISSIONS
DOWNLOADS AND LINKS | DVD | SPONSORSHIP | ORGANIZERS | BLING STORE | ACCEPTED
Download PDF File of PLAYBILL: VIEWING VERSION | PRINTER VERSION
NOTE: The completed playbill will be uploaded a few days after the event.
Shortcut: https://seae.us/sp
:: Itinerary ::
10:00 a.m. Auditorium doors open.
10:00 a.m. Concessions open for food and drink.
10:00 a.m. – 10:20 a.m. Red Carpet photos, only professional photography.
10:30 a.m. Show begins with interviews and speeches.
11:00 a.m. Films begin.
There will be one 15 minute intermission in the middle of the presentation.
1:30 p.m. Meet at Hardihoods Eatery and Drinkery (located in the same building).
1:30 p.m. Red Carpet photos, anyone can take pictures here.


After SARCE, feel free to hang out some more at Hardihoods Eatery and Drinkery.
There is a full restaurant and bar in this multiplex entertainment center.
The following movies will not play in the order shown below. The order will be in the playbill once released.
Most movies are presented in 2K or 4K.
In fabulous 5.1 Surround Sound or Stereo Sound.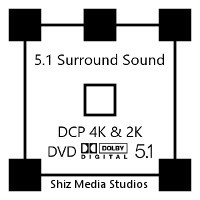 :: Shiz, Inc. and Evolve.Forward.Media films ::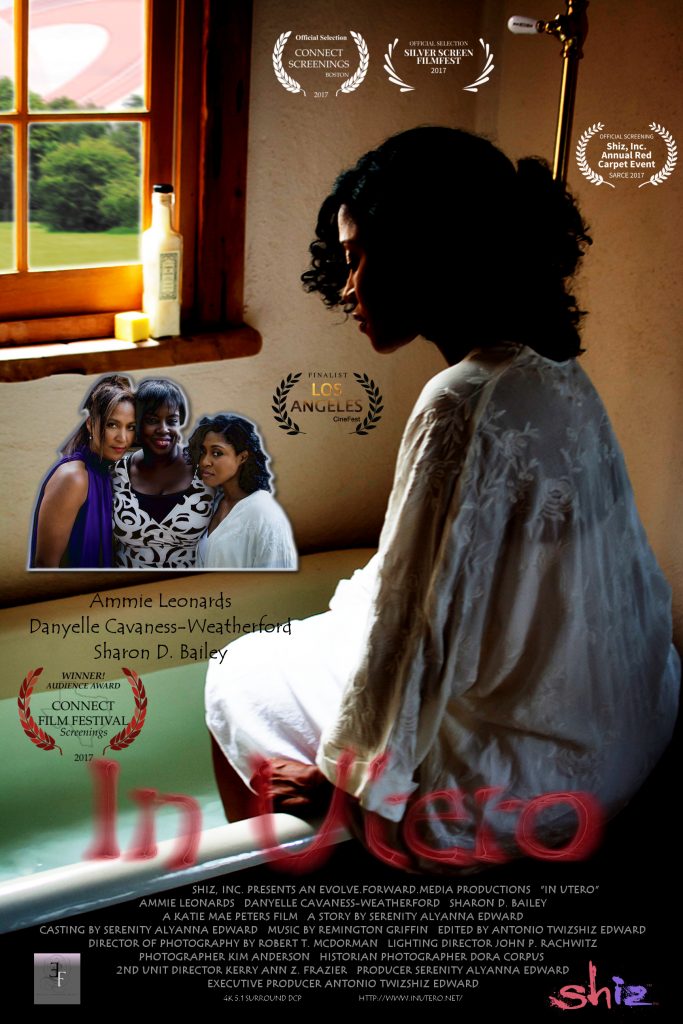 Encore Presentation
In Utero
Short story written by Serenity Edward about a rogue planet is about to destroy
Earth and in the last few minutes, one of the three sisters wants to die alone.
The other two sisters wants everyone to be together with family.
PREMIER
Introversionseries
First and second installment story written by Serenity Edward about Introverts.
PREMIER
Vicious Cycle
Short story written by Dora Corpus about how a young girl is tired of living in a dysfunctional life.
Tired of knowing that nothing was ever going to change.
Someone had to do something about it.
99 Bottles of Beer
Short story written by Joy Lin about a young man who finds himself tied up in a basement after an awful accident.
The horror will continue until he finishes singing this song…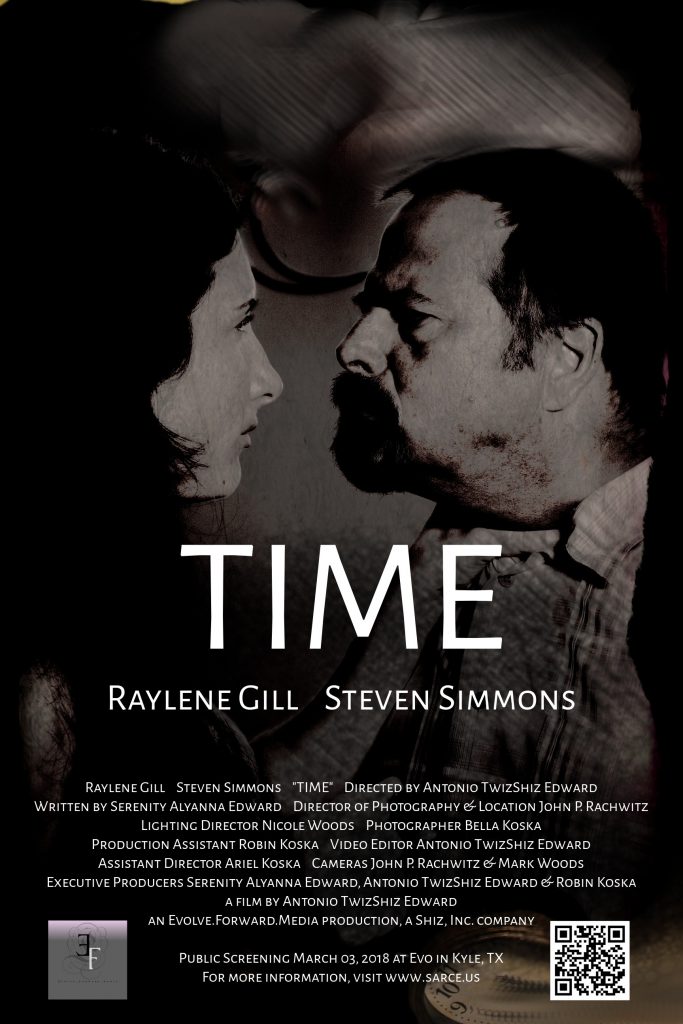 PREMIER
TIME
Short story written by Serenity Edward, dark comedy film.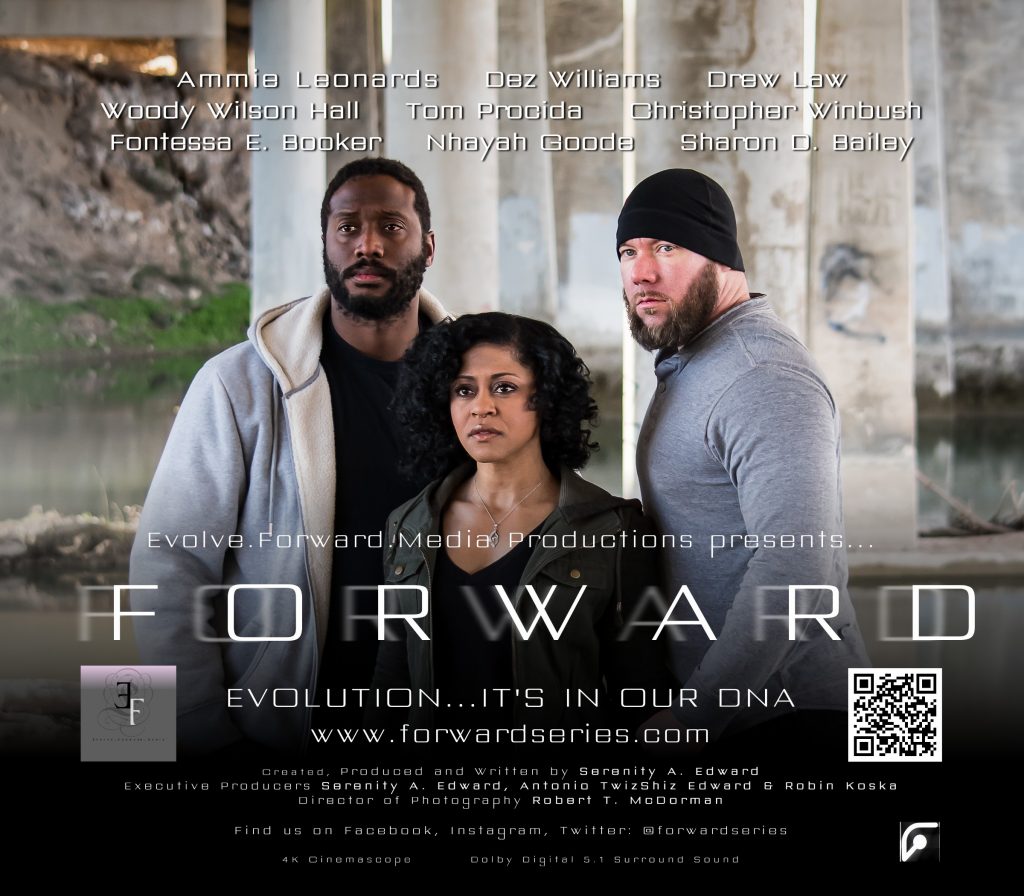 PROOF OF CONCEPT SERIES TRAILER
F O R W A R D
Centers around The Source, a secret government entity that re-sequences human DNA for private gain.
But an unorthodox, off-the-grid veteran collective, led by an intrepid investigative journalist, soon discover that the conspiracy theory of DNA mutation is all too real – and poses a grave danger to humanity.
:: Partner films ::
PREMIER
From Write-On Productions: The Yellow Book
Short story by Ariel Koska.
Based on "The Yellow Wallpaper", by Charlotte Perkins Gilman.
TEXAS PREMIER
From ThunderFilms Entertainment-Film: Killa Office
Short story by Nate Kincy about a local television station has many employees upset with there new boss,
until one of them takes matters into his own hands.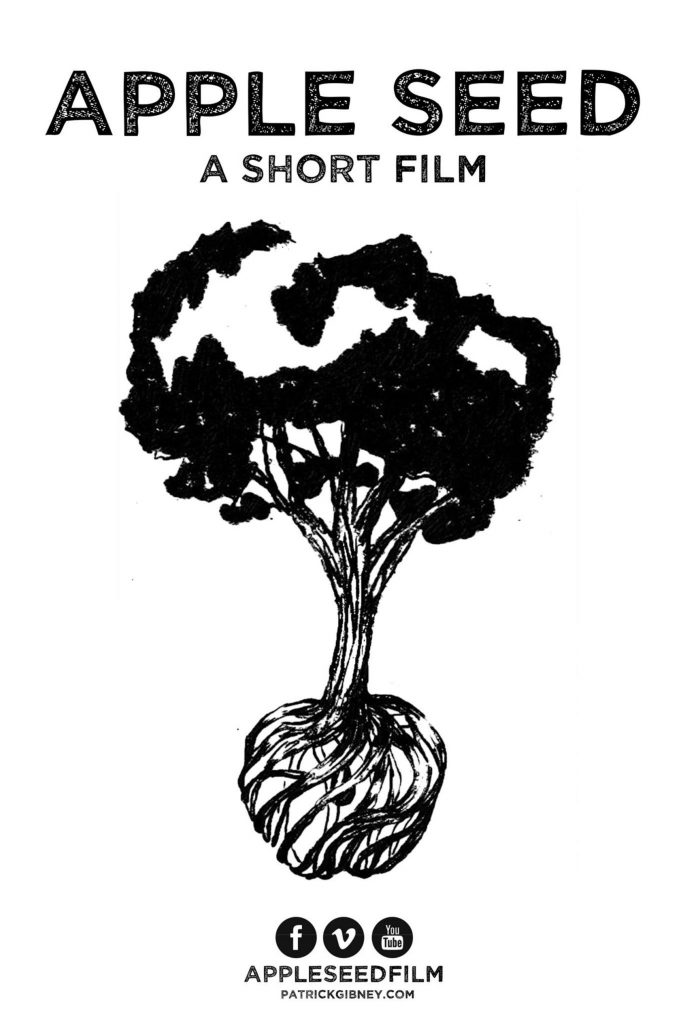 From New Vantage Studios: Apple Seed
Short story by Patrick Gibney
In this surrealist retelling of Johnny Appleseed,
a young artist finds himself turning into a tree.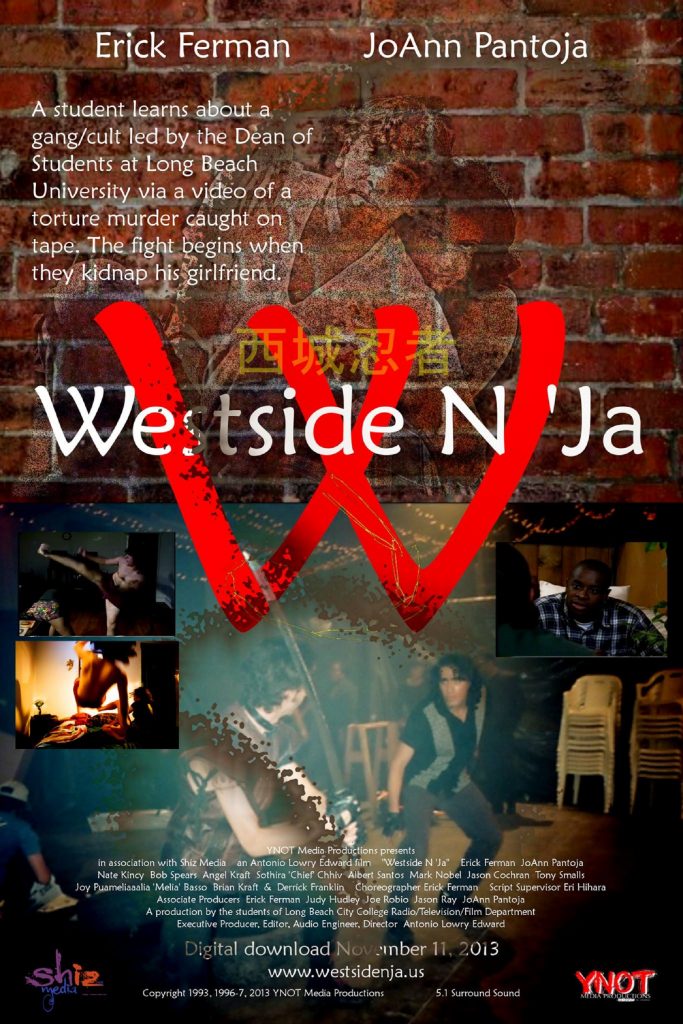 Excerpts of
Westside N 'Ja
This is the first feature film by Antonio TwizShiz Edward. Circa 1996.
PREMIER
Broken Peace
Georgia finds herself in a predicament that has been a long time coming, based on her recent habits.
Up until this point, she felt that her issues were all under control.
Now, she can't deny that they are not.
The life of her family is in jeopardy and it's her fault.
She has to do whatever to fix this. But, what does that mean for her?
Music Video
Golden Girls Rap
A short rap song dedicated to the coolest girls to ever run the streets with a walker.
No Sleep, No Breaks & Happy Friday
Great shorts by Fum Fum Ko.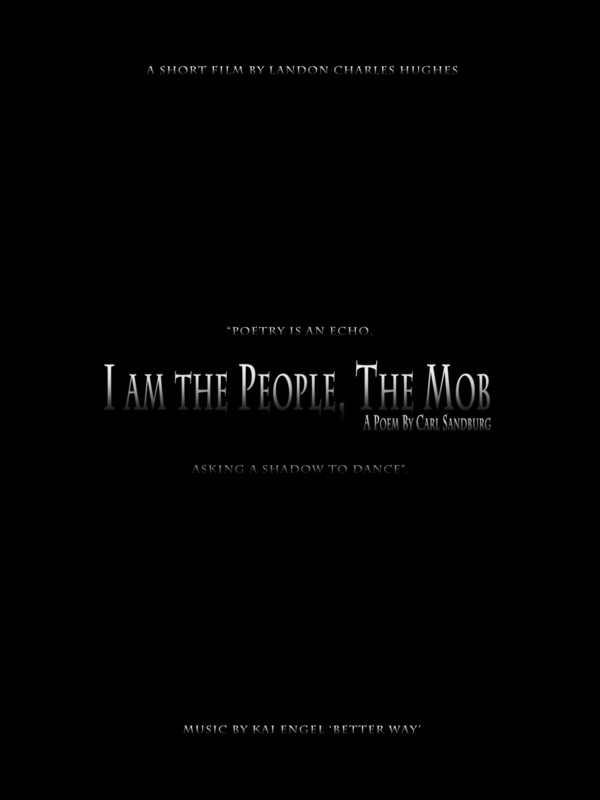 A short film adaptation of the Carl Sandburg's public domain poetic offering, 'I Am The People, The Mob'.
Non-copyrighted music by Kai Engel, 'Better Way'.
Filmmaker Landon Charles Hughes, interprets poem on a quiet walk through Washington D.C.
The film is in 2.4:1 aspect ratio, accomplished through a Moondogs 1.33x Anamorphic lens for the iPhone 6+.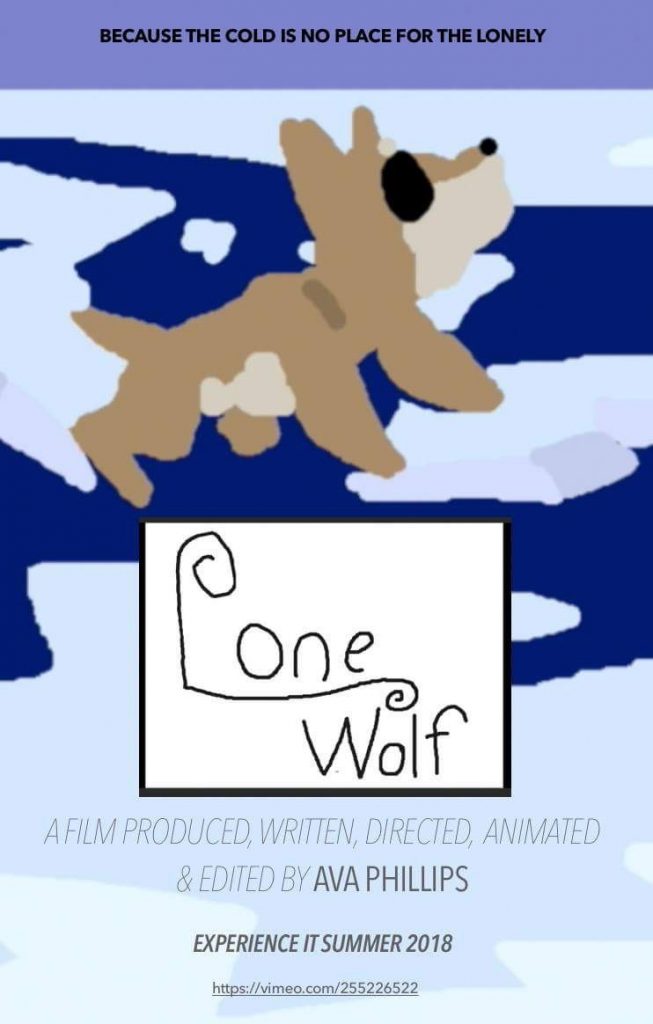 Lone Wolf
An animation by Ava Phillips.
A young pup seeks acceptance in a cold world.
The Eve
Simon is an eight-year-old boy who seems to have everything from life. He's a handsome child, he's rich yet unhappy.
He senses that there's something wrong with his life and this leads him to wander off thanks to his fervid imagination.
His greatest wish is to leave the materialistic world behind since he isn't fond of it.
That's why the only present he wants for Christmas is for Santa Claus to take him away to live in his fairyland toy factory.
At the same time, a secret that his family has been keeping for a long time suddenly comes to the surface and it is feared that the worst might happen soon.
The expectation for the stroke of midnight on the night before Christmas is transformed into reality for everyone on the eve of something truly different.
Something terrible that might happen.
Fog in the Night
4PFP – Four Points Film Project.
ABOUT SARCE
"Keep it going, Keep it moving, Don't stop!"
Shiz Annual Red Carpet Event (SARCE)
is the building of a collective of emerging and seasoned filmmakers who wish to bring a positive and entertaining spin to the world of cinema. We are open to filmmakers of all genres; to include documentaries, animations, comedy, horror, action, and human interest. It takes a lot of time, energy, money, and creativity to create. This event is to bring forth the hard work we put into our films.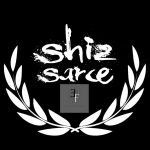 SARCE is hosted by
Shiz, Inc.
and
Evolve.Forward.Media
. The event will showcase all short films produced in 2017 by Shiz, Evolve.Forward.Media Productions, partners and associates of.
SARCE is devoted to all narrative films in all genres that are committed to diversity, authenticity, and show a conscious and curiosity of the world around us. Starting out as a red carpet event, we are now opening our commitment to community and collaboration to many filmmakers.
With the success of our first event, February 25, 2017, we feel that we can honor your hard work on a large silver screen in beautiful DCP 2K/4K format with 5.1 surround sound in a stadium seating theater in Kyle TX.
Along with local filmmakers and film festival organizers, we are building a community. We want to bring everyone together to meet and greet, and enjoy the wonderful talent we have here in Central Texas. We do, however, accept films from around the world.
Get your tickets now at
https://sarce.us/tickets/
DAY OF EVENT
Location:
EVO Entertainment
3200 Kyle Crossing
Kyle, TX 78640

Date and Time:
Saturday, June 09, 2018
10:30 a.m. - 1:30 p.m. CDT
Submission deadline is Monday, April 02, 2018 11:00 a.m. CST UTC-6

- Set GOING on our Facebook Event Page
- LIKE our vendor's page EVO Entertainment Facebook Page
Some information on these pages have changed. April 20, 2018 00:09 CDT UTC-6.
Shiz second Annual Red Carpet Event 2018
Saturday, June 09, 2018 -- 10:30 a.m. - 1:30 p.m. CDT
EVO Entertainment, 3200 Kyle Crossing, Kyle, TX 78640
MAIN | TICKETS | DIRECTIONS AND HOTELS | PLAYBILL AND ITINERARY | MOVIE SUBMISSIONS
DOWNLOADS AND LINKS | DVD | SPONSORSHIP | ORGANIZERS | BLING STORE | ACCEPTED